TEAM SCRIM TOPS
Whether it's for your team skaters or for a special event, we love printing scrim tops for teams. We have a huge range of garments to choose from, including cotton and performance t-shirts and vests available for team customisation. So whether it's a top up of team t-shirts, or vests to kit out your sur5al teams just get in touch for our great deals. We offer bulk discounts on all team scrimmage orders, and when shipping is within mainland UK it is totally free!
EVENT SCRIM TOPS

If you're planning a roller derby event and you need to get your skaters, officials and crew kitted out in themed t-shirts and vests of all styles then you're in luck! We love printing for mixed scrims and tournaments, and if we sponsor your event we can even offer free officials tops for your NSO's.
INDIVIDUAL SCRIM TOPS

Looking to buy an individual scrim top just for yourself, with no team logo? You can find all our custom scrimmage tops right here.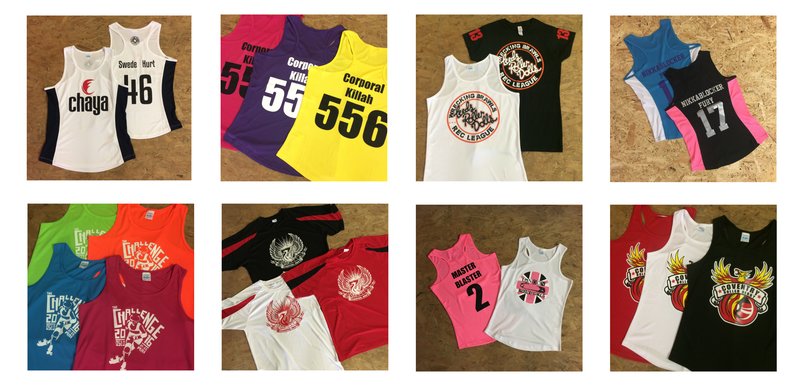 HOW TO ORDER

To order our team scrim tops get in touch with us for one of our easy to fill out order forms, where you can detail your garments, names and numbers. Just like with our merch orders we'll need you to send over your high resolution artwork, if you need any information on artwork specifications take a look at our FAQ page.
With most team logos we can start printing with just a minimum of 10 items on your order - for full details and our price guide, then get in touch here or drop us a line at info@rollerderbycity.com