MERCH
We love printing and making all kinds merchandise for teams, leagues and roller derby brands and businesses across Europe and beyond. Being skaters ourselves, we know what teams need - whether it's merch to sell to your fans, and fundraise for your team's adventures or customised merch for your team skaters to represent when travelling to games and hanging out at tournaments.
With over 15 years printing experience, we focus on providing quality garments with a range of printing techniques including traditional hand screen printing, vinyl printing and sublimation, to offer Europe's widest range of roller derby focused merch and apparel.
You can view our most popular products here, and if you're looking for something else then just get in touch.

If you know exactly what you want, and your artwork is all good to go, then you can order direct through this web site here
If you'd like to mix up your order with different products, check your artwork, get a custom quote or just talk to a human being about your artwork, then drop us an email at info@rollerderbycity.com or call us on 01752 265 545 and we'll get you sorted.

CUSTOMISED MERCH
All our merch comes with the option of customising with your derby name and number. To order custom merch, get in touch with us for one of our easy to fill out order forms, where you can detail your garments, names and numbers.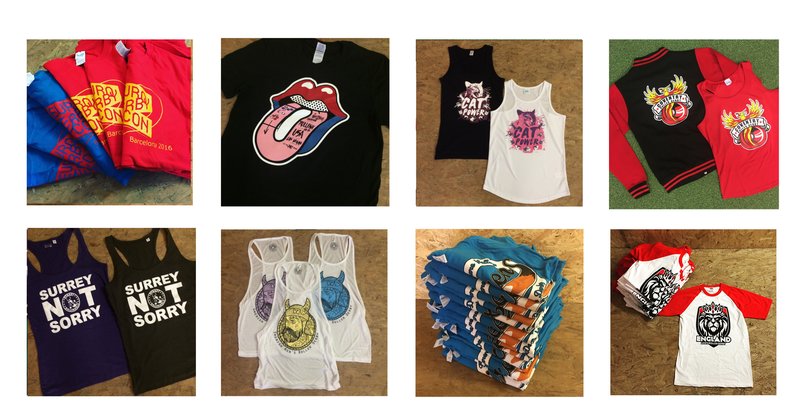 If you want your merch to stand out from the crowd, or maybe you're planning a special event, then talk to us about our special effects printing, including glow-in-dark, split fountain and glitter prints. All our special effects prints are produced by hand screen printing and will last as long as our standard prints.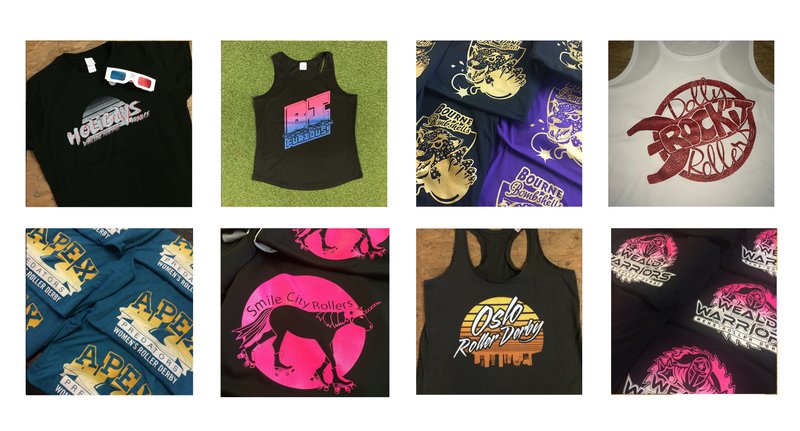 ACCESSORIES
Our bags and caps are always great sellers at the merch stall, as one size fits all! Our trucker caps come with full-colour printing as standard, and our snapback caps have under peak printing options. We also have a great range of totes and bum bags to match into any team's colour scheme, and our newest team merch accessory is aluminium team water bottles with full colour printing available!